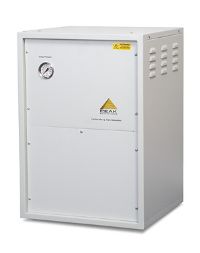 Product Description:
The PEAK SCIENTIFIC range of high purity nitrogen gas generators produce flow rates of between 250cc/min & 4l/min.
A highly efficient Carbon Molecular Sieve (CMS) is used to extract O2, moisture, hydrocarbons & other trace gases to produce a continuous supply of high purity gas.
Installation of the generator is simple and given the straightforward operation of the instrument, maintenance minimal.
PEAK laboratory air and nitrogen generators (ANG) are also available with flow rates of between 250cc/min & 3l/min.
Features & Benefits
Experience - thousands of systems worldwide using this technology
Safety
Simple installation - no special requirements
Convenience - no heavy cylinders to change
Designed to suit your application
Economics - significant savings over cylinders
Portable - moves to suit your requirements
Technical Specification:
Max Output Flow Rate for N2 99.9995% ATP: 250cc/min
Pressure Dewpoint: -70°C/-94°F
Max Output Pressure(bar/psi): 0-80psi/0-5.5bar
Internal Air Compressor: No
Electrical Requirements 110v/60Hz / 230v/50Hz: 5A/2.5A
Outlet Port: ¼" bsp
Dimensions (cm): 62x43x41
Shipping Weight (kg): 21
Service Plan Notes:
Complete/ Standard
Applications Supported:
Analysers: _SHOW ALL, TGA, TMA,
Gas Chromatography: GC-ECD, GC-FID, GC-NPD,
Sales brochure - NG250
Sales brochure - NG250 - Print Version